Get in Shape for the New Year at These Premier Gyms

Thinking about your resolution as the calendar inches closer to 2019? One terrific option is to get in shape for the new year by visiting the premier gyms listed in this article. Each facility offers intuitive instruction for first-timers and challenging, worthwhile classes for more experienced members.
You can also target different aspects of physical fitness such as gaining muscle, losing weight, increasing flexibility, or toning your core, legs, and upper body. To find out more, just keep reading about these acclaimed gyms!
Creative Fitness
The professional instruction and access to first-rate equipment at Creative Fitness makes this gym a go-to destination for individuals who are looking to alter their physique.
P90X total body condition is a big part of the routine at Creative Fitness. If you want to kick off your gym career a little slower, consider taking a personalized class with a trained instructor. This will allow you to familiarize yourself with various activities, and it also gives the trainer a chance to customize your workout regimen.
To see photos and talk with people who belong to Creative Fitness, visit their Facebook page!
Physique Rx'd
Physique Rx'd is a comprehensive gym that will work to better your physical and mental state through exercise and diet.
When you feel good about yourself, which happens often after an intense workout, you'll find the rest of your day is easier. This gym will help you consistently achieve that elusive feeling with classes like Power Pilates, Small Group Training, Private Training Sessions, In-Home Personal Training, and Nutrition Education.
The Physique Rx'd Facebook page is a good place to go to read reviews about this gym while also browsing through photos!
Zenergy®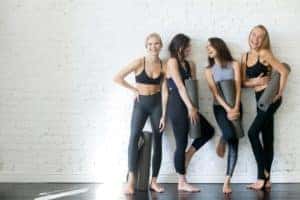 Zenergy® is a cycling-oriented gym that creates fun and engaging ways to work out with friends or on your own.
A great example of what this studio is about is the 45-minute Full Body Cardio workout which is designed to specifically strengthen the body, the heart, and the mind while shedding unwanted calories.
You can speak with fellow students and begin to immerse yourself in the Zenergy® community by visiting their Facebook page!
Hit the Gym Hard This Year
As the new year approaches, get yourself in better shape by joining any of these highly acclaimed gyms. You'll notice improvement after a few weeks and you'll likely make a few friends along the way, too!