2019 Jeep Grand Cherokee Review

The capability of Jeep is unmistakable. Jeep vehicles often travel the most rugged terrains around Greensburg, Jeanette, and Delmont with the ease of a Sunday joyride. The Grand Cherokee has often been the model at the forefront of this terrain-tackling movement, and this 2019 Jeep Grand Cherokee review shows that is still the case.
This SUV's rugged determination is epitomized by the striking performance specifications, off-road capabilities, and exterior design of the 2019 model. So, continue reading to learn about the Jeep Grand Cherokee. And, if you want a test drive, contact Hillview Motors.
Versatile and Powerful Performance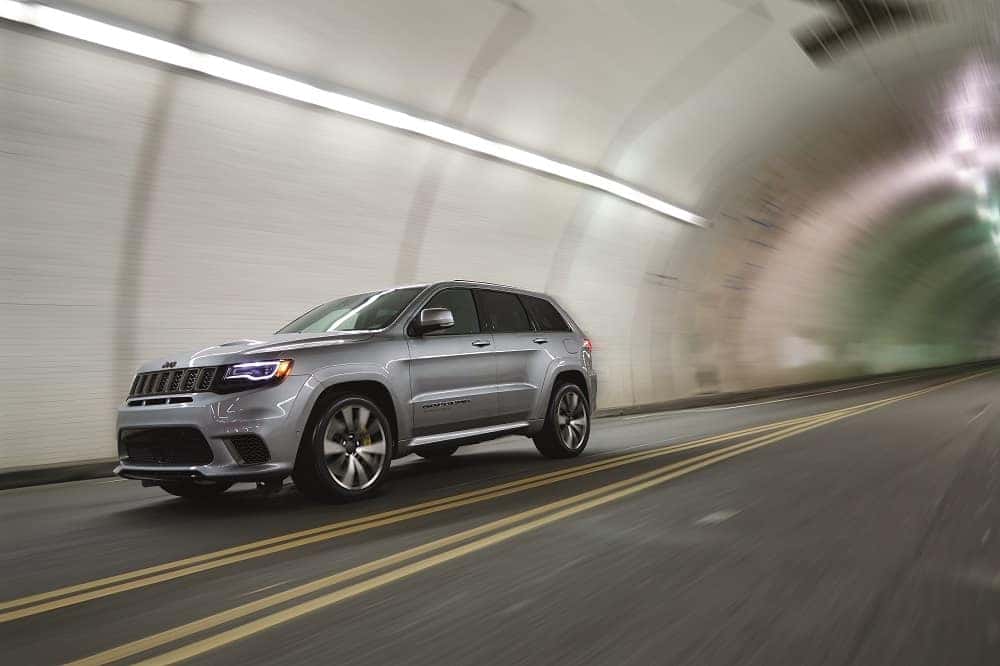 With a wealth of available engines in the 2019 Jeep Grand Cherokee, you'll find it easy to tailor the performance of your Jeep to match your preferences.
Two motors really separate themselves from the pack, and the first is a 6.4L V8 sporting 475 horsepower and 470 lb-ft of torque. If you want to continue revving up the power, you can instead opt for the gaudy 6.2L V8 supercharged engine that boasts 707 horsepower and 645 lb-ft of torque.
In addition to a powerful assortment of engines, the 2019 Jeep Grand Cherokee features an available Selec-Trac® System sporting five distinct modes, each designed to help you tackle various weather elements and landscapes. These modes include Auto, Sport, Track, Snow, and Tow.
Off-Road Abilities & Towing Capacity
The ultra-versatile Jeep Grand Cherokee has always adapted to its surroundings, and the 2019 model continues this trend while offering a tempting amount of towing capacity.
To start, this towing capacity will reach a maximum of 7,200 pounds. With this set-up, you'll be able to easily attach an ATV or small boat onto your vehicle using the two available tow hooks—one in the front, and the other in the rear.
If you find yourself moving at quick speeds over lumpy or uneven terrain, the front and rear independent suspension systems will be looking out for you, providing deft handling while minimizing noise in the cabin.
Meshing Classic & Modern Style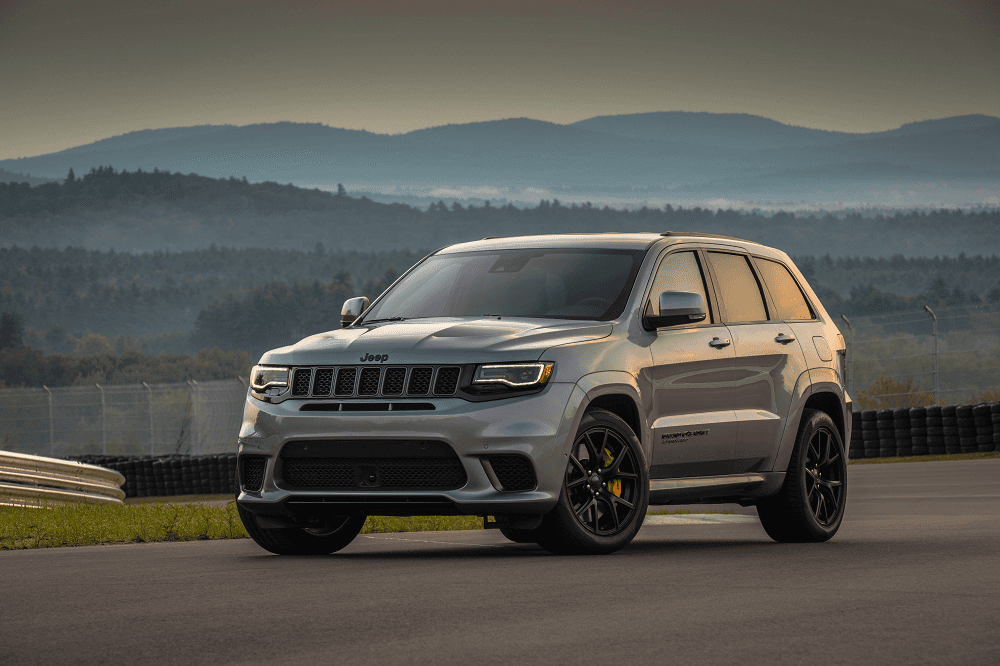 The 2019 Jeep Grand Cherokee walks the tightrope between classical charm and modern enthusiasm by offering a bold combination of features.
For example, the signature seven-slot grille is always looking ahead towards the next adventure. Plus, the trapezoidal wheel arches popularized and trademarked by the brand continue to appear as sharp as ever.
As for modernization, the bold, attention-grabbing LED daytime running lamps sear through the darkness with a particular ferocity, opening up previously unseen paths and working to keep you safe, whether you're cornering a city street or trekking through an unbeaten trail.
Final Review: 2019 Jeep Grand Cherokee
When you tally up each individual trait in the 2019 Jeep Grand Cherokee, you get a capable, athletic SUV that will adapt to the off-road trail just as well as the streets of Greensburg, Jeanette, and Delmont.
To get behind the wheel of this model, contact Hillview Motors and we'll set up a test drive!