Get Your Holiday Dessert at These Authentic Bakeries

As the season for giving approaches, families will be gathering in earnest to share laughs, memories, and good eating. If you're looking to impress with a quality dish this year, get your holiday dessert at these authentic bakeries.
Each of the charming establishments on this list offer a wide selection of savory cupcakes, crumbly cookies, mouth-watering cakes, and much more. So, try to keep your appetite in check as you get to know these bakeries better in the following sections!
A&B Mix It Up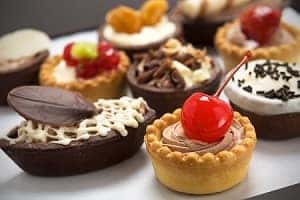 The delightful goodies found at A&B Mix It Up have that homemade charm that shines through with every bite.
The cookies, for example, are crafted into various shapes and designs to match the mood of the season. The cupcakes are similarly creative with an assortment of flavors available like Red Velvet, Boston Crème, Coconut, Pina Colada, Almond Raspberry, Carrot, and Turtle.
To see various photos of the works created at the well-regarded A&B Mix It Up bakery, begin browsing through their active Facebook page!
Four Oaks Bakery
The seasoned bakers at Four Oaks Bakery have a knack for creating festive, eye-catching treats that look divine, and somehow taste even better than that.
When you visit this shop, you'll have a range of customizable options to choose from such as delicate cupcakes that can be sprinkled, drizzled, candied, or adorned with custom-made fondant decorations. If you're looking to feed a large grouping of guests, the Buttercream Cakes are heavenly and feature ingredient choices like fruits, nuts, or chocolates.
If you visit the Four Oaks Bakery Facebook page you'll have the chance to read reviews from the many satisfied customers who have stopped into this shop!
Prantl's Bakery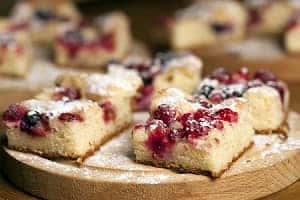 It's difficult to overstate just how unique the baked good selections are at the whimsical Parntl's Bakery.
For starters, their coffeecakes are a striking mixture of delicate and savory. And, if you're a fan of donuts or pies, you really can't do much better than this shop's mouth-watering selection. The headliner, however, is without a doubt the famous Burnt Almond Torte that continues to dazzle even the pickiest eaters.
Sift through the Prantl's Bakery Facebook page and you'll see why this shop has such a glowing reputation within the local community.
Prep for the Holidays by Visiting Any of These Renowned Bakeries
As the holiday season approaches, you'll need your baked goods game to be on point. So, check out the scrumptious selections at any of the bakeries listed above!