Lend a Helping Hand near Greensburg PA

People have many reasons for volunteering. Some want to give back to their community, others are looking to make new friends, and some simply want the satisfaction of working with a team to accomplish a goal.
Volunteering is such a great way to spend your time and make a difference in your community. You may even make some new friends or learn some new skills! If you're interested in volunteering this holiday season—or any season—check out three of our favorite organizations to volunteer with in the Greensburg area.
Big Brothers Big Sisters of the Laurel Region | Facebook
Big Brothers Big Sisters of the Laurel Region has been helping children in need through mentoring relationships since 1975. They provide their services to nearly 300 children every year! Through this organization, mentors will be matched with a child based on interests, hobbies, and personality traits.
You'll then build a relationship together, through meaningful conversations and daily activities. Best of all, you get to offer the gift of true friendship as you become a role model that your little brother or sister can count on; someone who shares in some of their life's greatest moments. If you don't have the time to give, you can also provide a monetary donation.
United Way of Southwestern Pennsylvania | Facebook
The United Way of Southwestern Pennsylvania invests in programs focused on quality education, financial stability, and healthy living to help change lives in their local community. They work hard every day to unite policymakers, corporate leaders, agency partners, and volunteers to solve the community's most pressing issues.
They have several programs throughout Southwestern Pennsylvania you can volunteer with. You can Open Your Heart to a Senior and help local older adults who are living at home by providing transportation, making phone calls, and more. You can also volunteer with their Pre-K Vision Screenings or attend a Day of Caring event.
Westmoreland Community Action | Facebook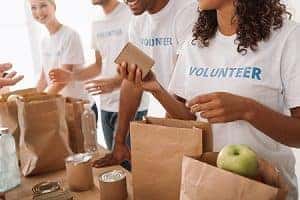 Westmoreland Community Action aims to strengthen their community by working to eliminate poverty in Westmoreland County. They provide a myriad of services to families struggling to make ends meet, like referrals, counseling, housing, education, and intervention. They also work to educate the community to raise awareness of the experience of lower-income families.
There are many ways you can volunteer with Westmoreland Community Action. You can distribute food at their monthly food bank, volunteer at a Head Start Center, or simply help out around the office by doing administrative and reception work. However you choose to help, your time is sure to make a positive impact on those in need.
Roll Up Your Sleeves and Get to Work!
If you're eager to help your community, check out any of the organizations we profiled above to find the right fit for you. They're all great organization doing big things for Southwestern, PA, and the Greensburg area, so visit their Facebook pages and start volunteering!