Buy Online with Hillview Motors
Through Online Shopper, you will be able to structure your purchase and determine payments to save you time. This process makes it easy and quick – See 6 simple steps below to save time and buy online!
Step 1: If you see a vehicle you're interested in while browsing our inventory, click on the "What's My Payment?" button.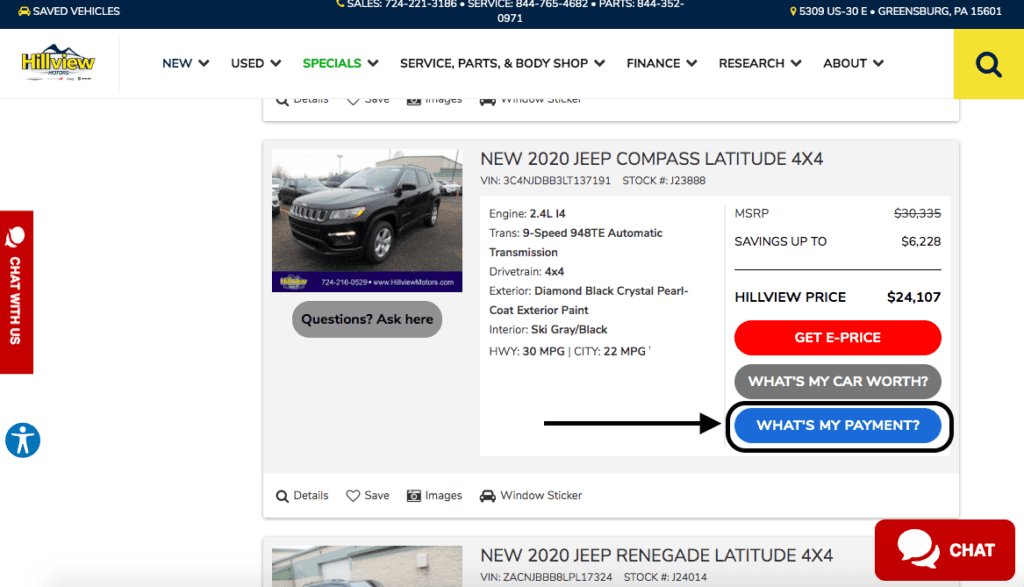 Step 2: Enter your first name, last name, and zip code. By entering your zip code, this will pull in all national and regional offers that are available to you.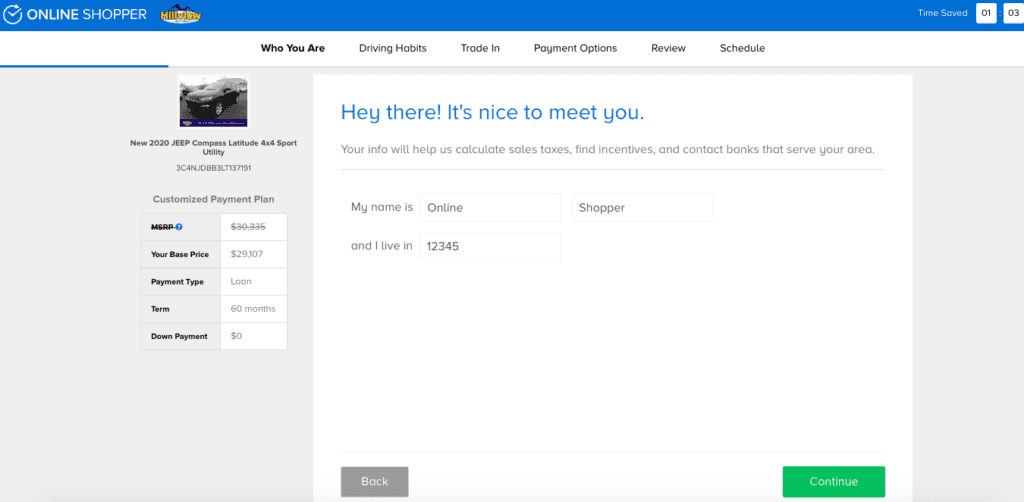 Step 3: Select the deals that you qualify for and watch the pricing adjust in real-time. After you select your deals, provide us with your contact information so our team can connect with you however you prefer – By phone or email.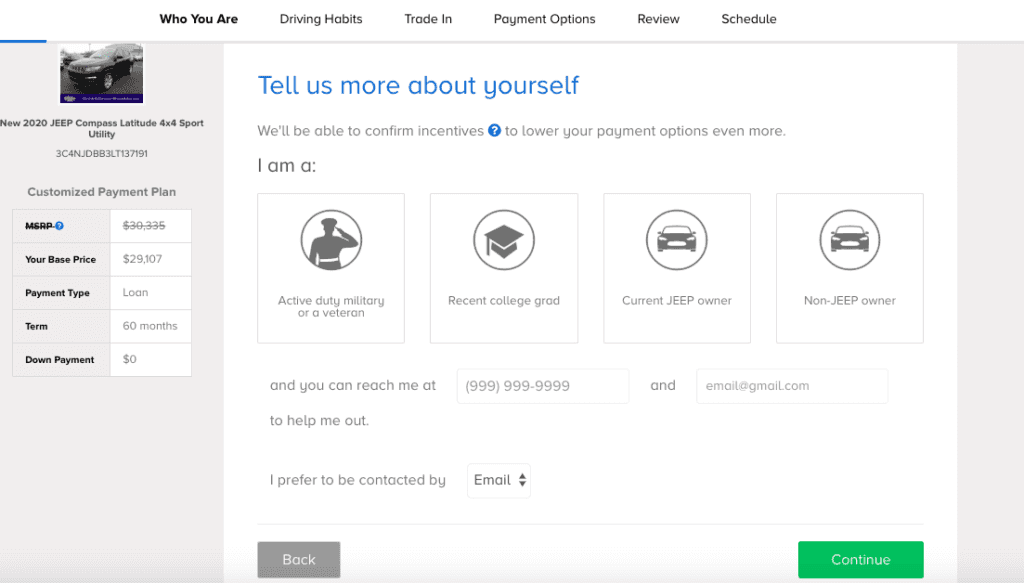 Step 4: We'll ask for you to estimate your credit score so we can calculate interest rates and terms accordingly for the vehicle you're interested in.
Step 5: We offer trade-in integration with TradePending to give you a real-time estimates. If you don't have a trade-in, not a problem. Simply move on to the last step, which is to finalize your payment options!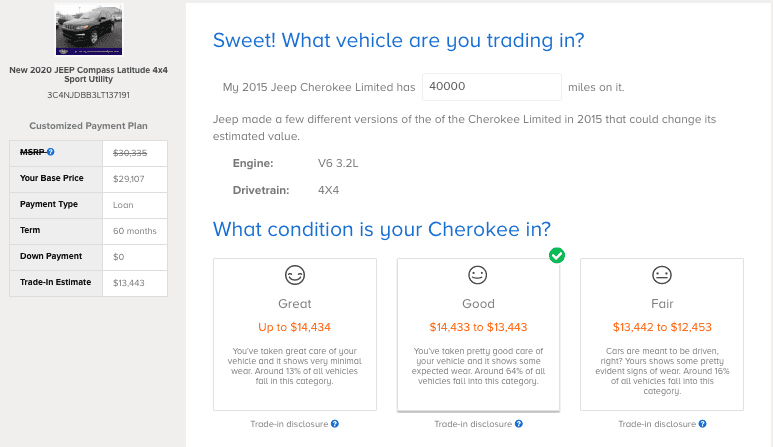 Step 6: Customize and finalize your payment! You can change the term length and cash down as needed and watch your payment options adjust accordingly.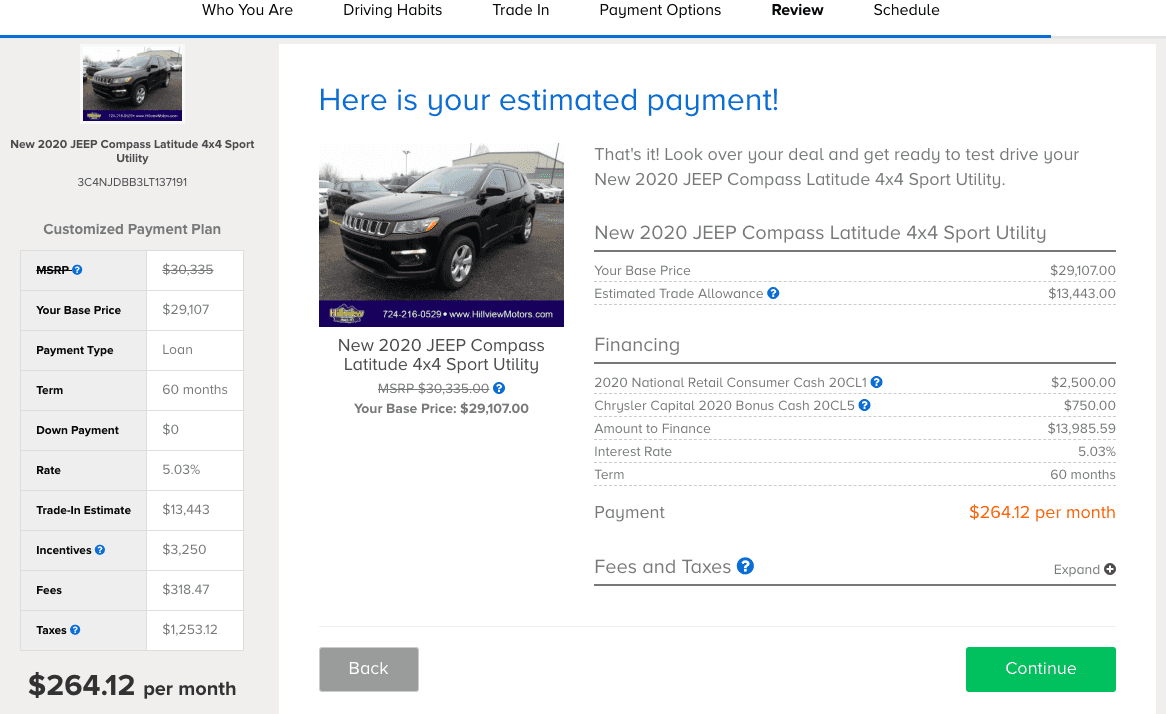 And that's it! Check out our inventory below to get started.