Certified Pre-Owned Jeeps Greensburg PA
Drivers looking to take home a powerful certified pre-owned Jeep will want to visit our dealership. Our team at Hillview Motors is here to help drivers in the Greensburg area get behind the wheel of a robust SUV that's designed for their lifestyle.
Read more to learn what's available in the town of Greensburg and what we can do for you.
About Greensburg PA
If you're looking to explore a city with a small-town atmosphere, Greensburg, PA, is here for you. This community is great for people who want to enjoy the perks of city life in a compact area loaded with great businesses and exciting entertainment.
Come visit downtown Greensburg and catch a show at The Palace Theater for great concerts in a small, intimate venue. On your way home, stop by the Parkwood Inn for some homemade pizza and the delicious Big Al sandwich. However, getting around the town of Greensburg requires some transportation, and the certified pre-owned Jeeps at our dealership can help.
A Large Certified Pre-Owned Jeep Inventory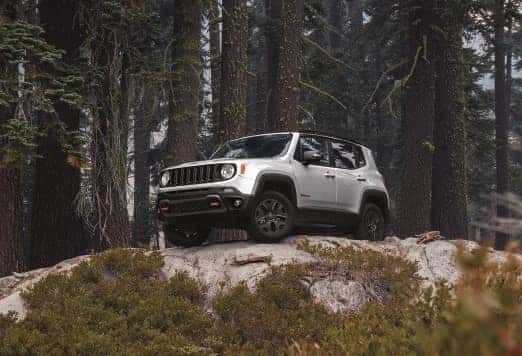 Greensburg drivers who want to explore the world both on and off the road will want to use a certified pre-owned Jeep from our dealership. Whether you need a robust SUV for storing everything you need or a compact vehicle well-suited for play, we're sure we can help.
Learn more about our available Jeep Renegade models for a compact vehicle built for the elements. This SUV is great for drivers who live an active lifestyle and want a vehicle that's as mobile as they are.
You may be looking for a vehicle that's built more with off-roading in mind, in which case you should explore our available Jeep Wrangler models. This robust SUV is designed to handle whatever life throws at it with a large, capable engine and a stable drivetrain.
The Benefits of Certified Pre-Owned Vehicles
When you're looking for a used vehicle, you want a car that's as reliable as possible. That's why our dealership near Greensburg offers certified pre-owned Jeep vehicles. When you buy certified pre-owned, you can achieve peace of mind knowing this vehicle is as reliable as they come.
In order for a car to be approved as a certified pre-owned model, it must be inspected extensively by factory-trained technicians. This means that when you buy a certified pre-owned vehicle you know you're getting a very specific standard that you don't get with a normal used car.
Certified pre-owned vehicles also offer the added bonus of an available warranty with the car. You can purchase a vehicle offering the benefits of both new and used cars with our certified vehicles.
Come Visit Our Dealership near Greensburg
Whether you need a brawny SUV to do some towing or you just want a vehicle that can handle the snow, we have a certified pre-owned Jeep for you at our Greensburg dealership. At Hillview Motors, we want to help drivers take home a reliable pre-owned vehicle they'll feel attached to.
If you're interested in seeing the certified pre-owned Jeeps we have available, explore our website and get pre-approved for an auto loan today!