Dodge Jeep Ram Dealer Irwin PA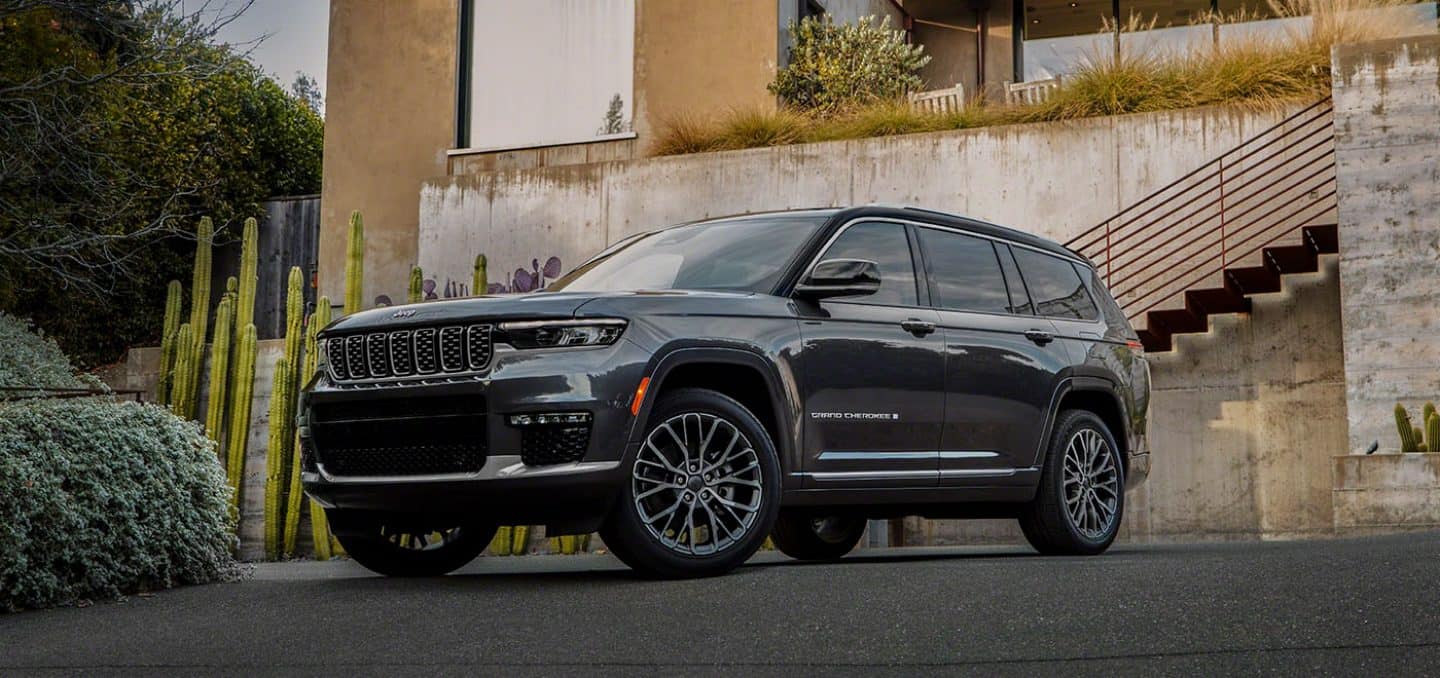 Dodge Jeep Ram Dealer serving Irwin PA
If you're living in Irwin, Pennsylvania, and looking to upgrade to your next vehicle, Hillview Motors is ready to make that happen! Here, you can find a wide selection of the latest vehicles from Dodge, Jeep, and Ram. Just a few models in stock include the muscular full-size Dodge Durango, the tiny but mighty Jeep Compass, the ready-for-anything Ram 1500, and many other models in between! If it's a used car you're searching for, then be sure to browse our wide selection of affordable, high-quality pre-owned vehicles right here on our website. Whatever you're automotive needs are, Hillview Motors is ready to meet them. We look forward to serving you!
Getting from Irwin to Hillview Motors
Hillview Motors is approximately 25 minutes away from Irwin, PA. Start by getting onto US-30 East and following that for 12 miles. Then, turn left onto Sheraton Drive and another left onto Donohoe Road. This will reverse your direction onto US 30 West. The dealership will be on your right in one-tenth of a mile!
About Irwin Pennsylvania
Irwin, Pennsylvania is a borough in Westmoreland County originally settled in 1853 and incorporated later in 1864. Throughout its history, residents of Irwin have been employed by facing and planing mills, flour mills, car dealers, mirror factories, iron foundries, and electrical goods factories. Additionally, Irwin has some of Pennsylvania's most extensive black coal deposits. Irwin is home to the historic Old Scull House also known as Brush Hill. Built in 1798, the mansion was added to the National Register of Historic Places in 1975. Another popular attraction near Irwin, PA is the Bushy Run Battlefield Park, where a prominent battle took place during the Pontiac Rebellion in August of 1763. Irwin and the surrounding areas are home to many other parks and historic sites.
New Vehicle Inventory at Hillview Motors
There aren't many feelings better than getting behind the wheel of a new car! If you've been dreaming of that new car feeling, Hillview Motors can help make that dream a reality! We have more than 100 Dodge, Jeep, and Ram vehicles in stock and ready for you to take home with more arriving weekly. Our wide selection of new vehicles makes it easy for any driver to find the perfect vehicle, no matter what their needs are. So browse our new inventory today to find anything you're looking for, from the sporty Dodge Challenger to the perfectly-sized Grand Cherokee, to the mighty Ram 1500 lineup, and many others in between!
Used Cars for Sale Near Irwin, PA
Buying a used car is an excellent choice. You get lower repair costs, lower depreciation rates, higher resale value, and many other benefits. If you're shopping for a used car in Irwin, PA, Hillview Motors has what you're looking for. With a wide selection of vehicles from today's hottest brands. Whether you're looking for a used Jeep Grand Cherokee or maybe something for some weekend fun, you can find it here at Hillview Motors! Be sure to browse our used vehicle specials to see if there are any for the car you want!
Finance your Next Car with Hillview Motors
If you're looking to upgrade your car in the Irwin, Pennsylvania area and get a great rate on a loan, then Hillview Motors is ready to help! Our financing team strives to get every customer into the car they need at an affordable rate and will make the financing process as convenient and simple as possible. If you're just starting your search for a new Dodge, Jeep or Ram vehicle, we recommend that you reach out to one of our friendly and resourceful financing experts to get advice on what your best options might be, giving you confidence throughout the whole car-buying process.
Automotive Service Center Near Irwin, PA
Finding a service center for your vehicle that you can trust may be difficult. Of course, you want to make sure you get high-quality service, but you also want to get affordable prices on services. In the service center here at Hillview Motors, that is exactly what you get. Our technicians are factory-trained and will give your Dodge, Jeep, or Ram vehicle the care that it deserves. If you're looking to service your vehicle in Irwin, PA, visit Hillview Motors or schedule your appointment right here on our website.
Irwin Resources
Use the links below to learn more about Irwin, PA!