Shopping at a Jeep Dealer near Jeanette PA
Jeanette is a small but vibrant city in Westmoreland County, PA, that's about a half hour outside of Pittsburgh. Jeanette offers a great mix for its residents, with a notable business district on Clay Avenue with a vast open landscape of fields and wooded areas that make up the city's outlying areas. While there's no real public transportation in Jeanette, residents don't mind walking to their favorite eateries and shops in town. However, when it's time to hit the road, you'll need a vehicle that can help you tackle the terrain outside the city's limits.
When you're ready to embark on the journey to your next car, you can easily get started by shopping at a Jeep dealer near Jeanette. At Hillview Motors, we're proud to lend a helping hand!
Browsing Your Jeanette Jeep Dealership Inventory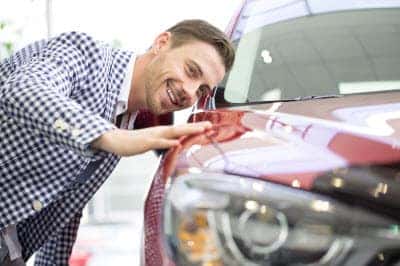 When it's time to seek out the right sporty vehicle that can handle the hilly roads and varying terrain in the area, having a Jeep dealer near Jeanette makes the experience so much easier! You can easily drop by for a visit to start getting a sense of your options like the sleek Renegade, the spacious Grand Cherokee, or even the commanding Wrangler. However, you don't have to make the trip over to our dealership if you simply want to browse. You can actually check out our inventory right from home by visiting our website and looking at our collection of Jeep models. You can effectively find your next car without having to step outside your home!
Experiencing Your Favorite Jeep Model
After you've taken a look around our inventory and gotten a sense of your options, making the trip to our Jeep dealership from Jeanette is the best way to come closer to making your decision. From there, our helpful sales team can go over all of your options and provide you with the details that you need to come up with the right decision. You'll be able to get a strong sense of the models you're considering so you can come up with the one that rises to the top.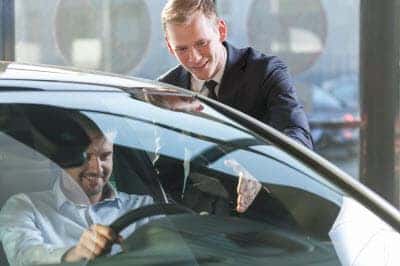 When you're ready, a member of our team will set you up with a fun and informative test drive so you can experience the strong performance and agile handling from behind the wheel. Only then can you be certain that you're headed in the right direction with your next car!
Getting Your Jeep Financed
Once you've had the chance to experience the vehicle in a test drive, and you pulled back into our lot with an excited look on your face, your next step is to head to our Finance Center to start talking numbers and figuring out the right plan to get you back out on the road. Once we've come up with a strategy that works for you, you'll be ready to sign and hit the road in your new Jeep, ready to start your own adventures!
At Hillview Motors, we're proud to help drivers in Jeanette on the journey to their new car! Drop in and see us to get started.