Jeep Grand Cherokee Reliability
When you invest in a new vehicle in the Greensburg, Jeannette, and Delmont areas, it's a big deal. Your car is one of the most important investments of your life, apart from your home, so you need to make sure it has what it takes to last. To ensure you can get the most out of a vehicle, you need to look into its reliability. One of the most reliable vehicles on the market today is the Jeep Grand Cherokee. Despite its size and proclivity for off-road adventures, the Grand Cherokee is more dependable than you might think. Learn more with our comprehensive overview of the Jeep Grand Cherokee reliability.
Off-Road Reliability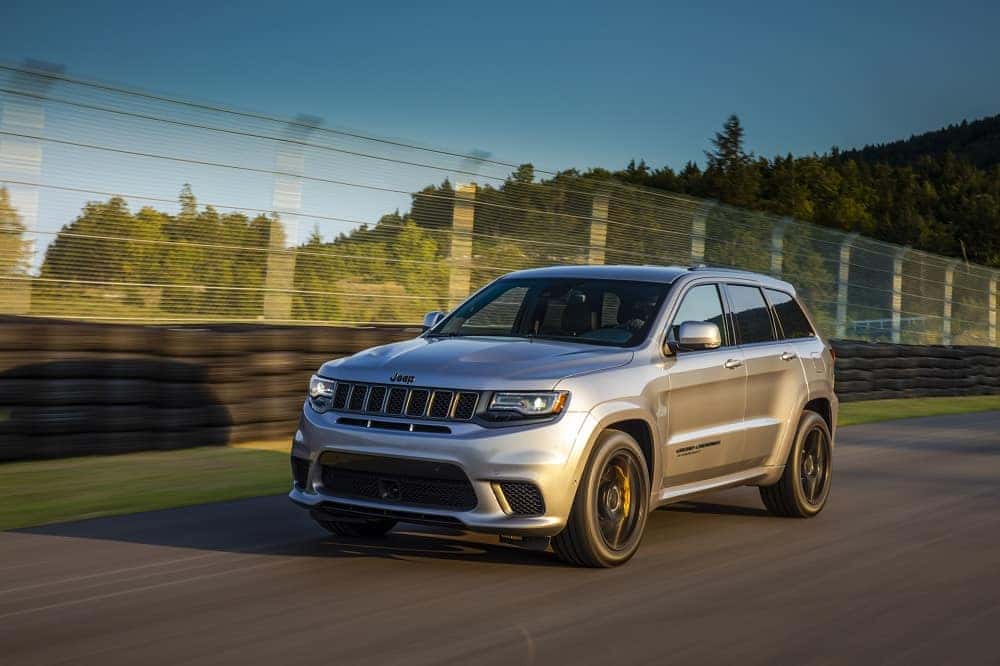 The Grand Cherokee is incredibly reliable when you venture off the beaten path, but you should expect nothing less from a Jeep vehicle. The Trailhawk® model in particular has earned the coveted Trail-Rated® Tough badge, which is only awarded to vehicles that have passed a series of brutal off-road challenges. The off-roading capability here is primarily expressed in its traction and maneuverability, along with a few other exciting features. With such solid off-road features, you can always count on your Grand Cherokee to get where you need to go. The Selec-Terrain® system makes this even easier by allowing you to customize your drivetrain on the fly to cater to a specific kind of terrain.
Longevity
Any investment in a vehicle should last you a while, and the Grand Cherokee can be your companion for years. All you need to do is make sure you get the proper maintenance, like oil changes and tire rotations in regular intervals, to ensure you stay on the road for quite some time. The available warranties on this vehicle are also quite generous, with a three-year/36,000-mile basic warranty. As an added bonus, you can also enjoy added protection with a five-year/60,000-mile warranty on your powertrain.
Reliable Handling
With any SUV, handling can be challenging at first, especially if you've never driven an SUV before. Fortunately, the Grand Cherokee makes it easier than ever. The on-road driving dynamics are just as advanced as the off-road capability, so you can always count on reliable performance whenever you're behind the wheel. The TorqueFlite 8-speed transmission and adaptive damping suspension make sure that your ride is always a smooth one no matter where you go. There's also an Electronic Limited Slip Differential that helps you maintain control, while the wide track stance makes it easier to maintain grip on the road.
Take a Test Drive at Hillview Motors
If you want to experience the Jeep Grand Cherokee reliability for yourself, stop by Hillview Motors. Our expert team can show off all the ins and outs of this fantastic vehicle, so you can discover whether or not you can picture yourself driving it through the Greensburg, Jeannette, and Delmont areas. We look forward to meeting you. Contact us to schedule your test drive today!