Jeep Lease Greensburg PA
Jeep continues to reign supreme when it comes to off-road capability. Whether you're looking for something like the rugged Jeep Wrangler or something more casual like the Jeep Cherokee to take through Greensburg, you can expect premium performance and capability every time. The only issue is that buying a Jeep may not be the most feasible option for a lot of people.
Fortunately, there's a solution that makes it easier than ever to get behind the wheel of a new Jeep vehicle. If you lease instead of buy, you can enjoy all the benefits of driving a new Jeep for a fraction of the cost. You just need to find a place where you can get a reliable Jeep lease near Greensburg, PA. That's where Hillview Motors can help.
Jeep Cherokee Lease
Jeep Grand Cherokee Lease
About Greensburg PA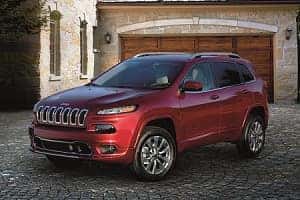 In western Pennsylvania, you'll find the beautiful city of Greensburg and its over 14,000 residents. Greensburg dates back to the aftermath of the Revolutionary War, when it was officially incorporated in 1799 and named after war general Nathanael Greene. It experienced little growth until the discovery of coal allowed it to grow into a substantial mining industry. While they've since drifted away from that industry, Greensburg remains a great place for people to live and work.
Greensburg isn't all about work, however, as there are all kinds of attractions to enjoy. If you're looking to catch a show, head to The Palace Theatre. If art is more your style, the Westmoreland Museum of American Art has some incredible exhibits. Of course, you can't spend time in Greensburg without stopping by the Westmoreland Mall. Wherever you go, you can be sure your Jeep lease will get you there in style.
Why You Should Lease
Leasing rather than buying comes with a multitude of benefits you won't be able to enjoy any other way. The most obvious benefit is that it's more affordable to lease than to buy. When you lease, you're only responsible for the portion of the car's value that's lost during your driving, rather than the entire value of the vehicle. That means a smaller down payment and lower monthly payments, which can put you in a position to drive a car that would normally be outside your price range.
Dealing with leases is also much easier when it comes time to upgrade. When you own a car, you have to find a buyer or search for a decent trade-in value somewhere. With a lease, all you have to do is drop it back off at the dealership, and you're done. Alternatively, you can pay for the rest of the car you leased for a predetermined price that was set during the beginning of your lease. This price remains unaffected by market fluctuations, so you could be in position for a great deal.
Our Lease Deals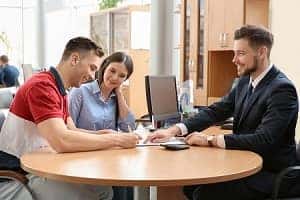 At our dealership, we are dedicated to providing you with the best dealership experience possible in all facets of our business. That means you can expect our financial team to offer you the same level of premier service as our sales team. When you are ready to sign a leasing contract, our expert financiers stand ready to help.
You're free to customize the terms of your lease to allow for the contract length and annual mileage allowance that best suits your needs. After completing our streamlined process, you're free to drive your leased Jeep off the lot and enjoy. You'll have to get the vehicle serviced regularly, but you don't have to worry about paying for it. All routine maintenance costs are covered for you.
Browse our current lease deals here!
Visit Us for a Jeep Lease near Greensburg PA
If you're looking for a Jeep lease near Greensburg, PA, Hillview Motors is happy to help. With our extensive inventory of Jeep models and efficient team of financiers, you can get behind the wheel of a new Jeep vehicle in no time. Visit us today to start the process on your lease.