Jeep Lease near Irwin PA
Are you looking for a new way to get around Irwin? Whether you plan to stay on the road or hit the trails, a Jeep vehicle can get you where you need to go in style. With their advanced off-roading capabilities coupled with all the comforts you'd expect from a modern crossover or SUV, nothing offers a driving experience quite like this.
Fortunately, getting your hands on a new Jeep vehicle is easier than ever when you opt for a Jeep lease. With a lease, you only have to pay for a portion of the vehicle's value, but you get to enjoy being behind the wheel of a new car for your entire leasing contract. All you need to do is find a great Jeep dealer near Irwin, Pennsylvania. That's where Hillview Motors can help.
About Irwin Pennsylvania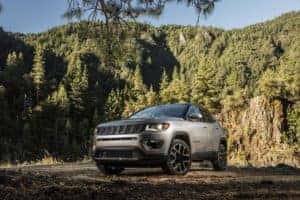 Irwin is a beautiful borough in southwestern Pennsylvania that's home to nearly 4,000 people. It was first settled in 1853, but didn't become officially incorporated until 1864. Since then, Irwin has grown to be a wonderful place to live, with a thriving economy and some interesting historical landmarks.
There are plenty of attractions in town to keep residents occupied no matter what their interests are. If you're looking to enjoy some time outside, Braddocks Trail Park offers beautiful paths to walk, and you can even bring your dog along. There are also numerous specialty shops where you can find crafting supplies, candies, pet products, and so much more. Wherever your Irwin adventure takes you, you can always count on a Jeep to get you where you need to go.
Benefits of Leasing
The primary benefit of leasing over buying is that leasing is much more affordable. When you purchase a new Jeep, you're obligated to cover its entire value—even though that value will only decrease over time. With leasing, you only have to pay for the value lost by your driving. Once your leasing contract is up, simply bring the vehicle back where you got it and you're good to go.
This reduced price can also allow you to get a Jeep that might normally be outside of your price range. You don't have to worry about maintenance costs, either. While you still have to get routine maintenance performed on the vehicle, all the costs are typically covered for you in your leasing contract.
Our Lease Deals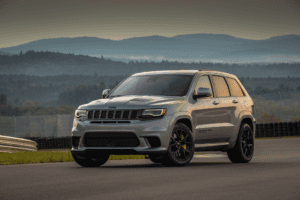 At our dealership, we're dedicated to providing premier customer service and quality vehicles over all else. The sheer quality of modern Jeep vehicles takes care of half the job for us, but you still deserve a satisfying and useful dealership experience. That's why our financial team stands ready to help with all your leasing needs.
After our sales team helps you find the right kind of Jeep, you can visit with our financial team to finalize the details of your contract. Everything from the length of your lease to the number of miles you're allotted each year can be completely customized to best fit your driving habits. You can also discuss a buying price that you can opt to pay at the end of your lease, in case you decide you'd like to keep your Jeep. Keep in mind, this price is unchanging and unaffected by market fluctuations.
Visit Us for a Jeep Lease near Irwin Pennsylvania
When you're looking for a quality Jeep lease near Irwin, Pennsylvania, your local Jeep dealership, Hillview Motors, is happy to help. Our friendly team works hard to ensure you get the premier dealership experience you deserve and that you leave our lot behind the wheel of a stunning new Jeep that you love. Contact us or stop by today to learn more about getting your Jeep.