Jeep Patriot MPG
If you're looking for fuel efficiency in your next vehicle to take around the Greensburg, Jeannette, and Delmont areas, you don't have to buy new to get the efficiency you're looking for. In fact, a lot of older models still have impressive fuel economy, even compared to today's standards—you just have to know where to look.
One of the most impressive models is the Jeep Patriot. You normally wouldn't think of fuel economy as being a feature of an off-road capable crossover, but the miles per gallon capability of the Patriot might surprise you. Learn more about the Jeep Patriot MPG, and discover whether or not it meets your standards.
MPG Rating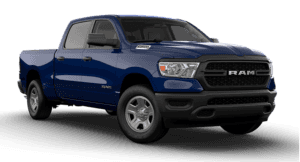 When you're behind the wheel of the Patriot, it may feel like you're driving a gas guzzler, but the needle on the gauge goes down a lot slower than you might think. Of course, it all depends on the kind of engine you have under the hood. A bigger engine with more features is going to take more fuel to operate.
At its best, the Patriot can offer an EPA-estimated 23 MPG city and 30 MPG highway. If you want that level of efficiency, you'll need to choose the manual transmission. If you prefer an automatic transmission, you can choose the continuously variable transmission, which offers an EPA-estimated 22 MPG city and 26 MPG highway.
Engine Power
As your engine power goes up, your fuel efficiency goes down. That tradeoff is standard across the entire automotive market, so if you're looking to maximize fuel economy, make sure you opt for the 2-liter 4-cylinder engine with the manual transmission. While saving all that gas, you can still enjoy 158 horsepower.
For more of a kick, you'll want the 2.4-liter 4-cylinder with the automatic transmission. This engine offers 172 horsepower that somewhat reduces fuel efficiency, so you'll want to consider which option will best suit your overall needs.
Drivetrain Differences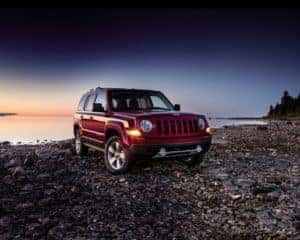 Like all other Jeep vehicles, the Patriot is capable of some truly impressive off-road feats. In order to achieve optimum off-road performance, you'll need to opt for four-wheel drive as opposed to front-wheel drive. While the Freedom Drive II system will greatly improve off-road performance, it utilizes more gas than any other trim of the Patriot.
Since two-wheel drive is the more efficient option, it might be your best bet if you're trying to maximize gas mileage. Fortunately, Jeep vehicles are pretty customizable, so you can try to find the perfect match of features that offer the best balance of efficiency and performance.
Test Drive the Jeep Patriot
While the Jeep Patriot MPG is certainly impressive, you can't understand everything that this crossover has to offer until you experience it for yourself. Just head over to your local Greensburg, Jeannette, and Delmont Jeep dealer to take it for a spin. At Hillview Motors, we're proud to be the best Jeep dealership around, so don't hesitate to stop by. Our friendly team is happy to show off this vehicle for you, so schedule your test drive today!