Jeep Service near Irwin PA
One of the best ways to get around Irwin is with a rugged Jeep. These incredible vehicles are perfect for cruising around town and exploring off-road sites outside the more urban areas. Thanks to Jeep vehicles' advanced technology and interior comforts, you can enjoy these vehicles even if you never plan to go off-road.
Whatever your plans are, you need to make sure you keep your ride in good shape. That means getting regular Jeep service near Irwin, Pennsylvania, from a trusted Jeep dealer. You won't find better Jeep experts than the ones at Hillview Motors, your local Jeep dealership.
Schedule your Jeep service appointment here!
Journey Through Irwin Pennsylvania
The borough of Irwin can be found in the southwestern region of Pennsylvania within Westmoreland county, just 22 miles southeast of Pittsburgh. You'll find numerous coal deposits here, which served as the backbone for the community's development after it was first founded in 1853.
Since its founding, Irwin has grown to be a great place to live with plenty to see and do. This small community is packed full of specialty shops and locally owned restaurants for those looking to support some local businesses. You'll also find numerous parks, like Indian Lake Park and Hilltop Park, where you can enjoy some outdoor adventures. Keep up with your Jeep service, and you can explore everything Irwin has to offer.
Welcome to Our Service Center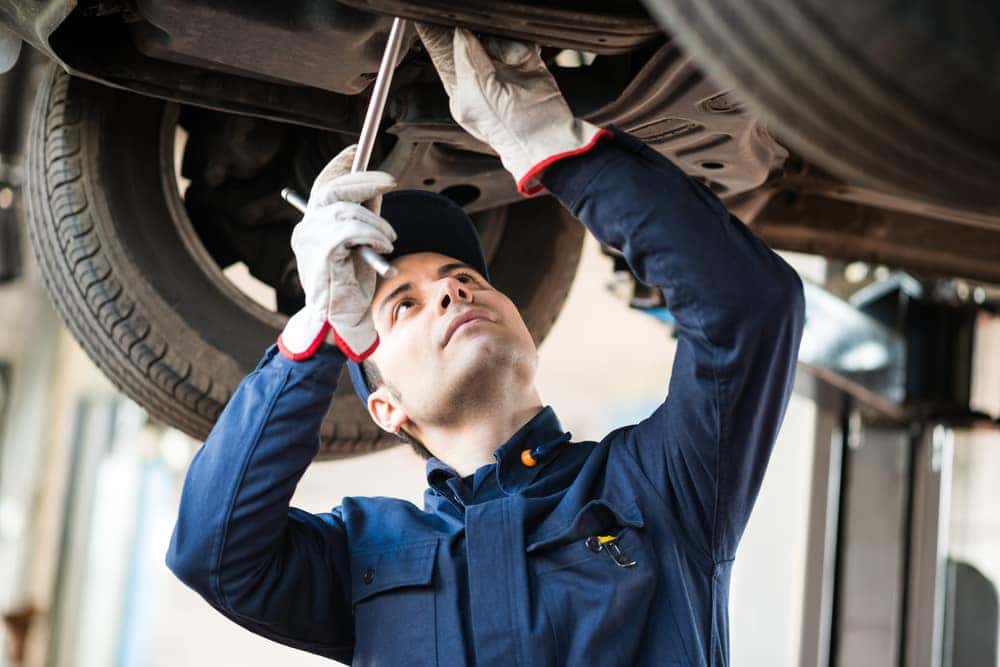 As a premier Jeep dealer, we provide a state-of-the-art service center that can handle all your automotive maintenance needs. Jeep vehicles are our specialty, so don't hesitate to bring yours in no matter what model you drive. Whatever you have, you can be sure that our technicians know it inside and out.
If you just need something quick, like an oil change, be sure to check out our Mopar® Express Lane. With this handy service, you can be in and out of our service center in no time, allowing you to get back on track with your day. Should you need a more comprehensive service, we have rental cars available, so you'll never have to disrupt your plans for very long.
Quality Parts and Accessories
Our technicians are unrelentingly dedicated to quality above all else, so you can be sure that they use genuine parts for all maintenance. We even have Mopar® performance parts if you're looking for an upgrade. These parts aren't just available for our technicians, either. You have access to the entire selection as well.
Within our parts department, you'll find a wide variety of parts available for DIY maintenance on your Jeep. Our friendly staff is happy to help you find the parts you're looking for, and they'll offer advice on what parts would work best for the modifications you're trying to make.
Visit Our Jeep Dealership
Jeep service near Irwin, Pennsylvania, is easy to get when you visit Hillview Motors. Our team of technicians has extensive experience with all Jeep models and can get yours back on the road in no time. Give us a call or contact us right here on our site to schedule your next maintenance appointment.