Oil Change Near Me
If you're asking yourself, "Where can I get an oil change near me?" in the Jeannette or Delmont areas, the team at Hillview Motors would like to remind you that we're right here in the Greensburg area and have a team of knowledgeable technicians who can help you with all your routine auto maintenance needs.
Why Do I Need to Change My Oil?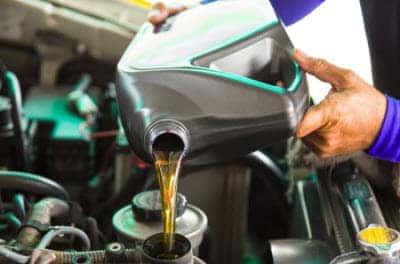 Motor oil is vital to your engine health and your car's overall performance. It lubricates the rapidly-moving parts in your engine to prevent them from rubbing against each other and creating damaging friction. It also helps to keep your engine cool by dissipating heat.
Over time, as oil moves throughout your engine, it collects debris, and becomes less effective at performing its job. Not only can that lead to irreparable engine damage, but it can also decrease your car's performance and efficiency.
In fact, a car operating with dirty oil may experience slower-than-normal acceleration and require more frequent fuel stops, among other things.
Signs You Need an Oil Change
In addition to performance issues, your car will give you other signs that it's due for fresh oil, including:
A knocking sound in the engine
Decreased fuel efficiency
Darkly colored oil
An oil smell in the cabin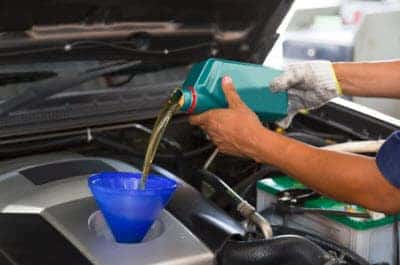 These are good signs to look for, but by the time you notice them, chances are you're overdue. It's best to not wait for these signals, and instead, to be proactive about your car's oil change needs.
Your vehicle may be equipped with an oil change indicator that'll let you know when you're due for a change, but it's also important to never exceed 10,000 miles or one year (whichever comes first) between oil changes, regardless of what your oil change indicator says.
For your car's exact needs, be sure to check your owner's manual or contact your local Chrysler Dodge Jeep Ram dealership for advice.
Schedule Your Oil Change
If you want to learn more about motor oil and its purpose, check out the resources linked on this page. Drivers in the Greensburg, Jeannette, or Delmont areas who are due for an oil change can use our convenient online portal to make a service appointment or stop by our Mopar® Express Lane.
Make your appointment at Hillview Motors today!