Top Jeep Off-Road Trails in PA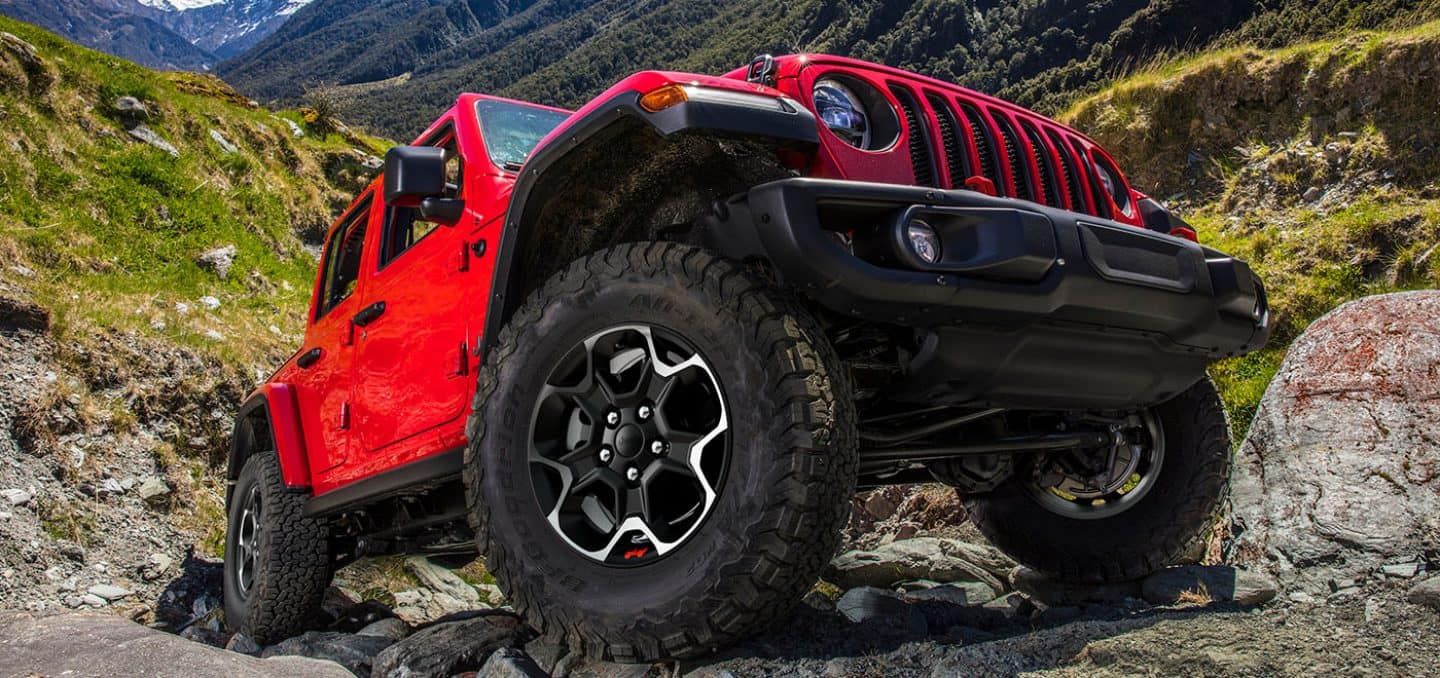 Top Jeep Off-Road Trails in PA
Get your Jeep ready for the trails at Hillview Motors
The Keystone state is seen as the birthplace of the nation, and throughout the state, you will see some of the best trails, with the Appalachian Mountains running through the middle. Some of the best off-roading trails in the United States can be found here in Pennsylvania, as there are several trails available, each with differing degrees of difficulty that all fans of off-roading are sure to love. You can't go wrong with choosing Pennsylvania for your off-roading adventure, and there are miles of trails and some fascinating park destinations and locations where you can practice all of your skills while not being too far from parks or campgrounds. Below you will find some of the best trails to visit here in Pennsylvania, but before you hit the trails, be sure to have your Jeep checked out by our experts here at Hillview Motors.
Rausch Creek Off-Road Park
This is a 3,000-acre park found on the eastern side of Pennsylvania and is one of the best places to go for Jeep lovers. You can take your Jeep all around this park, and the trials range from easy to complex, so you know exactly what to expect. Check your maps to learn more about the 80 miles of forest roads and trails. There is also a man-made concrete and all-natural rock crawling course to practice your skills, whether you are a beginner or a pro-competitor level. This park is open all year round, but there is a two-vehicle minimum to drive here. There are also weekly events for drivers, so check their website regularly to learn more.
Breezewood Proving Grounds
More amazing off-road Jeep trails await you in Pennsylvania near Clearville, where you will find several trails for all kinds of different drivers, such as beginners or more experienced drivers. The Breezewood Proving Grounds is the best place to hone your Jeep off-roading skills so you can go on more adventures throughout the state. Then relax for a few days at one of the many camping grounds around the area. Then you will be ready to take on more technical trails in the state parks.
Rock Run Recreation Area
One of the best Jeep off-road trails in Pennsylvania is located near Pittsburgh. Rock Run Recreation Area is available with over 140 miles of track for your Jeep 4×4 vehicle, all with varying difficulty levels. It's a great place to spend a couple of days in, and the park is well-maintained and relatively cheap as for Jeeps, you will only be paying around 27 dollars. You will find a great community atmosphere at Rock Run Recreation Area, and many organized events are available throughout the year. So stop and enjoy the Allegheny Mountains and camp on the site. The area is open from April to October.
Nemacolin Woodlands Offroad Course
When you head to the  Nemacolin Woodlands Offroad Course, you will find a course suitable for Jeep riding and any other vehicle you can think of. It's a guided experience through 20 miles of trails that are perfect for spending the day driving around. In addition, you will find a rock garden and instructors that will help you hone your skills from a beginner to an expert. Best of all, you can rent one of the Jeeps they have there rather than bring your own. It's one of the most exciting off-road parks in Pennsylvania.
Allegheny National Forest
If you want to run your Jeep in one of the best state parks in the state, look no further than the Allegheny National Forest, as you will find more than 100 miles of trails here. There are various riding areas and several different loops that you can ride around here. Be sure to check out the PA Wilds for maps of the multiple trail networks and ratings of different levels. Some of these trails will have different opening times throughout the year, while others are open between Memorial Day and the last Sunday In September. Also, depending on if there is bad weather, some trails could be closed, so be sure to check before you go.
Get your Jeep Checked out at Hillview Motors
Before you head out on any of these trails this year, you want to ensure that your Jeep is up to the task! To get it checked out, head down to Hillview Motors and have our expert technicians go over every inch of your Jeep so that it's in good working order. If you need an oil change, tire rotation, or something more substantial done, we are here to help! Our team of technicians has many years of experience, so you know your Jeep will be in good hands. Make your appointment today by filling out an appointment form
on our website
!