Used Jeep near Greensburg PA

While Jeep has earned a reputation for making brilliant off-roaders, they've branched out quite a bit in recent years. You can find a wide variety of vehicles, including the Jeep Grand Cherokee, packed with best-in-class horsepower. If you're in the market for a new ride to take around Greensburg, a Jeep may be the perfect fit.
Thanks to modern regulations and standards, you don't even have to buy new to get a hold of a quality Jeep vehicle. A used Jeep can still provide incredible performance for years to come. You just have to find a Jeep dealership you can count on. For a quality used Jeep near Greensburg, PA, look no further than Hillview Motors.
Explore Greensburg PA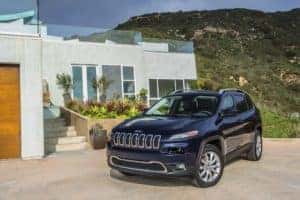 Greensburg is a beautiful city in Pennsylvania packed with a rich history and modern, exciting attractions. The city grew as a stop on the Pennsylvania Railroad and as the center of the coal mining industry. In the modern day, however, the Greensburg economy is supported by the retail industry and the Westmoreland Mall, which is the largest shopping complex in the entire county. There's much more to do here than shop, however, as Greensburg is also home to numerous attractions. This city serves as a cultural hub of Western Pennsylvania, with institutions like the Westmoreland Museum of American Art and the Palace Theatre. You can even take classes in musical theatre with Stage Right! Whatever you plan to do, nothing can get you where you need to go quite like a used Jeep.
About Our Dealership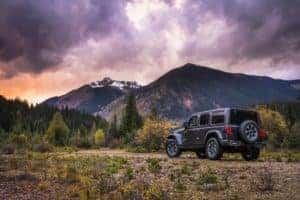 At Hillview Motors, you can expect a different kind of dealership experience. Our staff is dedicated to exceeding the expectations of everyone who walks through our doors, so don't hesitate to expect a lot from our team. From the moment you walk through our doors and are greeted by our attentive staff, you'll know you're in for a dealership experience you won't find anywhere else.
Our team is ready to help, no matter what you're looking for. Our used Jeep inventory is free for you to peruse, of course. We're also happy to help with any repair service or financing assistance you might need. We strive to be the best Jeep dealership near Greensburg, so think of us as your one-stop-shop for all your automotive needs.
Examine Our Used Jeeps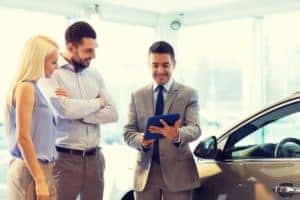 We know that everyone wants something different from their driving experience. That's why we keep a variety of vehicles in stock at all times to ensure everyone has the opportunity to find a used Jeep they'll be happy driving for years. Don't just take our word for it. You can look through our entire inventory right here on our website. It's constantly updated, so you can be sure you're getting the latest information.
If you're looking for a little extra assurance in your Jeep's performance, don't forget to check out our certified pre-owned selection. These vehicles are as close to new as you can get, with each of them passing a rigorous inspection performed by our service center technicians. These vehicles also tend to come with lower mileages and a detailed vehicle history report.
Visit Us for Used Jeeps near Greensburg PA
When you're looking for used Jeeps near Greensburg, PA, Hillview Motors is the Jeep dealership you can trust. With our dedication to customer service and our diverse inventory, you'll find the Jeep that's right for you, whether it's the Jeep Wrangler, Jeep Renegade, or anything in between. Contact us today to learn more about what we can do for you.