What to Do When You've Been in an Accident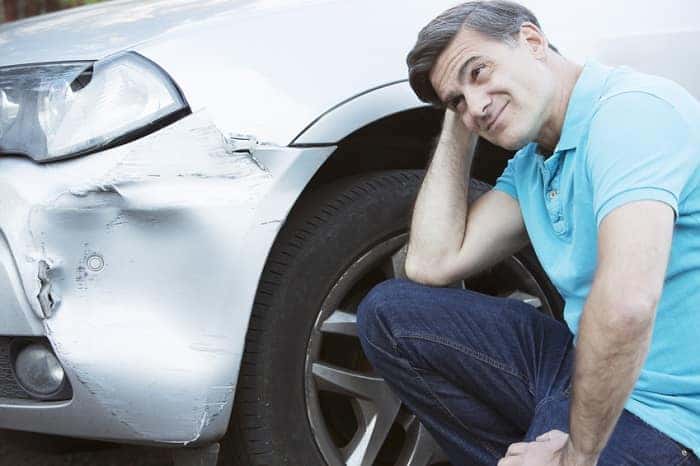 New vehicles can be optioned with great active safety features like parking sensors and collision avoidance tech. But no matter how advanced the safety equipment, or how careful you are as a driver, accidents can still happen. If that happens there are some simple steps to take before and after contacting our body repair shop.
Breathe
Take a minute to clear your head so you can take the necessary steps to ensure everyone stays safe.
Find Safety
If your vehicle is still running, move it to the shoulder. If it's not, turn on the hazards and put out flares or reflectors if you have them.
Check for Injuries
Check yourself and your passengers for injuries and determine whether anyone needs first aid. Once you've checked everyone in your vehicle, check up on the other vehicle's passengers.
Summon Assistance
Even if you don't think anyone needs EMS, you'll still need a police report. Call 911 and have everyone checked over while you're at it. You won't always notice, or even feel, injuries when adrenaline's running high.
Gather Information
Each driver should have the other's insurance information. You should also document both vehicles' condition. You'll want this information handy when you get in touch with your insurance company (and don't wait to call them).
Next Steps
Your next steps will be dictated in part by your insurance policy. In most cases, you'll need a written estimate before a collision center can do anything to your vehicle, and many companies also ask for a second estimate.
Some companies will insist on the least expensive repairs and parts available, with OEM parts costing extra, which can be problematic when you're driving a new Jeep SUV — in that case, it's worth advocating for higher-quality OEM MOPAR parts.
We've found that the best way to address an accident is to prepare in advance. Your documents should always be up to date and easily accessible, and your phone fully charged before every drive.
It also helps knowing where there's a nearby collision center, and if you're already a customer at our Jeep dealership in Greensburg PA (or relying on us for your Jeep vehicle maintenance), you should know the Hillview Motors team will help with body work and collision needs, too.