Does it Matter What Kind of Oil I Put in My Vehicle?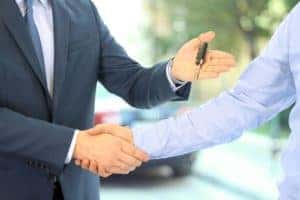 It's no secret to car owners the importance of getting an oil change regularly. However, there can be lots of options when it comes to your vehicle's oil. Does it matter which kind you use? The experts at Hillview Motors discuss!
Why Does My Vehicle Need an Oil Change?
Your vehicle's engine oil is used to lubricate the fast-moving parts under your hood. This helps reduce friction and excess heat which can eventually warp the parts and even lead to complete engine failure. Engine oil also helps your vehicle run more efficiently which is good for your fuel economy too.
What Kind of Oil Do I Need?
The type of engine oil your vehicle needs depends on your vehicle. It's best to check your manual to see which is best for your vehicle. You want to ensure your oil has the recommended thickness for your vehicle.
It can also depend on the climate where you live and your vehicle's mileage. Using the wrong engine oil can be harmful to your car, so you want to ensure you're using the appropriate kind.
Why Visit Hillview Motors for My Oil Change?
Still uncertain what you need? Our trained technicians are happy to help! We provide quality care you can trust. We understand no matter how necessary auto maintenance is, it isn't always convenient to have it done.
That's why we have a Mopar® Express Lane, which is a dedicated service bay for quick oil changes or service appointments. We can also provide the other routine maintenance you need to get you back on the road in no time.
Make sure to visit our auto dealership in Greensburg, PA for your next oil change. Our technicians will make sure your vehicle is well taken care of! Stop in and see us soon!