Jeep Wrangler MPG
What do you look for in a vehicle to drive through the Greensburg, Jeannette, and Delmont areas? No matter what you enjoy in a vehicle, most people understand the practical necessity of a good fuel economy. In fact, poor fuel economy can be a deal-breaker for many who want off-roading vehicles, because they tend to be less efficient. One surprising exception to that trend is the Jeep Wrangler. This off-roader has an impressive fuel economy that you wouldn't normally expect from a vehicle of its size and capability. While certainly remarkable, does it achieve enough miles per gallon to suit you? Find out in our comprehensive overview of the Jeep Wrangler MPG.
MPG Rating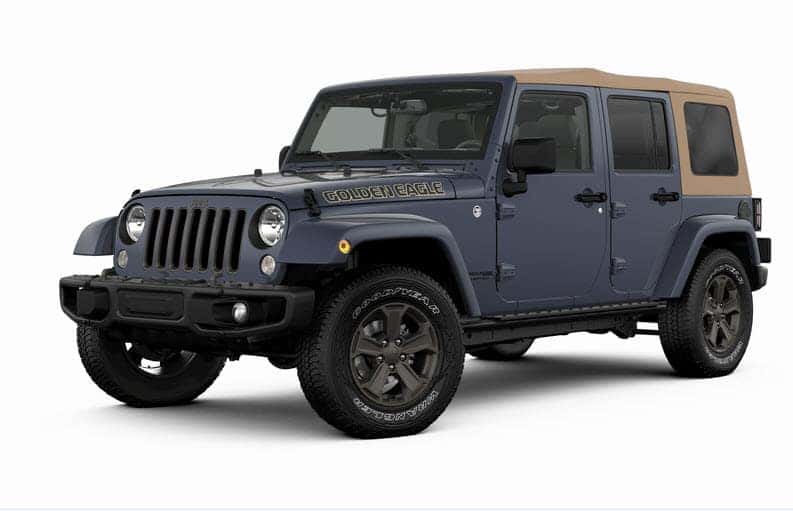 The fuel efficiency of the Wrangler depends on what kind of customization options you choose and what kind of gas you use. Regular gasoline will always have poorer returns on efficiency than its premium counterparts, so keep that in mind when evaluating what kind of Wrangler would be best suited for your needs. As with any other kind of vehicle, the smaller the engine, the better fuel economy it's going to produce. The Wrangler is no exception to this, so if you want to get the most out of every drop, opt for the 4-cylinder. With that, you can enjoy an EPA-estimated 23 MPG city and 25 MPG highway. The 6-cylinder gives a nice boost in power, but your fuel economy turns to an EPA-estimated 18 MPG city and 23 MPG highway.
Engine Differences
To put the difference in perspective, you need to examine what each engine can offer. The most efficient engine is the all-new 2-liter turbo 4-cylinder. The reason it's so efficient is that it utilizes advanced eTorque mild hybrid technology. This system is specifically designed to increase fuel efficiency, and it stands out as the first available hybrid engine option for the entire Jeep lineup. On the other hand, the 3.6-liter Pentastar® V6 engine offers plenty of power that you won't find with the 4-cylinder. Even as the most fuel-efficient Wrangler ever, when compared to previous iterations, it still can't compare to the current 4-cylinder option. The V6 offers a 15-horsepower increase, so consider whether or not the power is worth the difference in efficiency.
Weight and MPG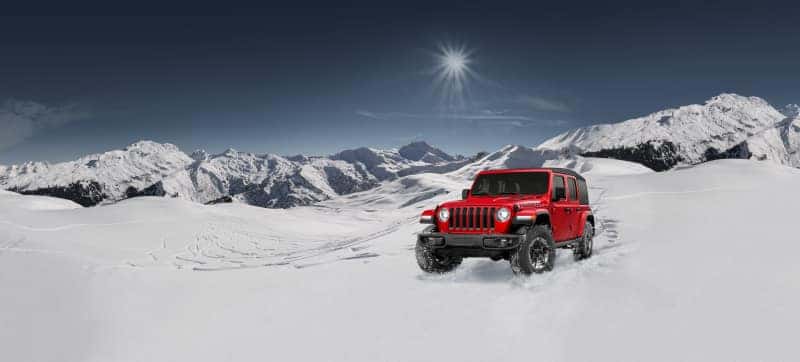 One of the main reasons why the new Wrangler is more efficient than ever before is because it's significantly lighter than previous versions. There are even customizations available that can reduce your overall weight, such as whether or not you want doors. Open-air driving is made easy with the Wrangler, so don't hesitate to leave off the doors or hardtop if you don't think you'll need them. If you do opt for a hardtop though, the Freedom Top is 20 percent lighter than previous available hardtops. All that reduced weight will make it easier for the engine to carry you along, meaning it won't have to burn as much fuel in the process.
Schedule a Test Drive at Hillview Motors
If you want to learn more about the Jeep Wrangler MPG, you'll need to experience it for yourself. That's where Hillview Motors can help. We're your local Greensburg, Jeannette, and Delmont Jeep dealership, and as a premium Jeep dealer, you can always count on our friendly team to help you with all your automotive needs. Contact us, and we'll get you scheduled for a test drive in no time.