Jeep Wrangler Safety
The most important factor of any vehicle you take through the streets of Jeannette, Greensburg, and Delmont is safety. The latest gadgets and powerful performance can certainly make for a fun drive, but you need to make sure your vehicle has all the latest safety features as well if you're looking to make a worthwhile investment.
Safety is especially important if you're driving a vehicle like the Jeep Wrangler. Built for rugged off-roading, this vehicle can get you through even the toughest adventures off the beaten path. Because of the inherent risks of off-roading and driving in general, Jeep has outfitted the Wrangler with some of the best safety features on the market. Learn all about the safety ratings for the Jeep Wrangler, and discover all the safety features it has to offer.
Learn more about the Jeep Wrangler with our Wrangler MPG Review!
Passive Safety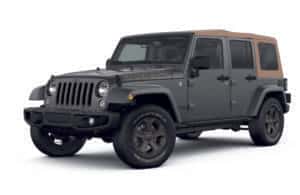 Down to the chassis itself, the Wrangler was built for safety. Crafted from a tradition of smart design, the Wrangler offers high-strength steel beams that are great for protecting against side impacts. Instead of the kinetic energy from the collision flowing straight through the cabin, the steel beams direct it around the cabin, mitigating the danger to passengers inside.
Additionally, you'll find an extensive airbag system inside the new Wrangler. There's an advanced front and side airbag system. Front airbags even adjust how much they inflate based on your collision severity, so you aren't smacked with the full force of airbags in a minor collision. The side airbags stretch throughout the entire cabin, so your rear passengers are protected, as well.
Blind Spot Safety
Ever since cars were first invented, blind spots have been a problem. Making a car that doesn't have any blind spots is virtually impossible, but new automotive technology offers a solution to that problem. The new Wrangler features a Blind Spot Monitoring system that will alert you whenever a vehicle is detected in your blind spot.
While blind spot safety is its primary function, this same piece of technology also works for Rear Cross-Path Detection. When you're backing out of a parking spot, especially when you're parked between two massive vehicles, it can be hard to spot oncoming traffic. With Rear Cross-Path Detection, your Wrangler will alert you of oncoming traffic, so you know when to stop.
Emergency Response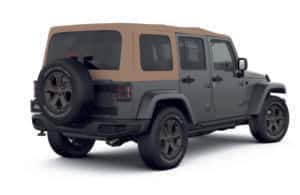 While numerous systems in the Wrangler work to avoid collisions and mitigate their damage, you still need to make sure you're protected should the worst come to pass. Fortunately, the Wrangler is equipped with all the emergency response functionality you need to ensure help arrives on time to help everyone involved.
The SOS Call Button is particularly useful, as it connects you with a Public Safety Answering Point. This allows first responders to locate your position and arrive on site to help. Even when you're facing minor problems, the Assist button connects you with Uconnect® Roadside Assistance services.
Read our Jeep Wrangler Towing Capacity Review!
Test Drive the Jeep Wrangler
While the safety ratings for the Jeep Wrangler are certainly impressive, they're just a small portion of everything this brilliant off-roader can offer. To learn more, visit Hillview Motors, your local Greensburg, Jeannette, and Delmont Jeep dealer. Our team knows the new Wrangler inside and out and will be happy to show off every inch for you. Contact us to schedule your test drive today!