Trade in Your Vehicle Today at Hillview Motors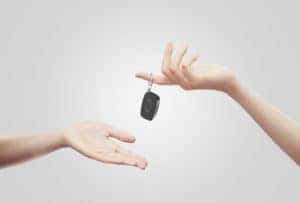 Have you decided you're ready for a new car? When it's time to start shopping, it's time to think about what you want to do with your old one.
For a great price and major convenience, we encourage you to trade in at Hillview Motors.
Do I Need a Trade-In?
A trade-in can be a valuable asset when car shopping. After all, it can serve as a significant down payment on your new purchase. This gives you less to pay for (or finance), which can give you significant savings too.
If you don't have a trade-in, you can certainly opt to pay cash for your new vehicle. But, by trading your vehicle in, you can avoid depleting your savings and the hassle of selling.
What's My Trade-In Worth?
Curious just how much you could get for your vehicle? We have a useful tool to help you determine the Kelley Blue Book® value of your car. It takes into account your vehicle's year, make, and model. It will also have questions about your vehicle's mileage and condition to see if it's inline with similar vehicles. We'll want to inspect your vehicle ourselves, as well.
How Do I Start?
Before you visit us, you'll want to make sure to gather all the paperwork for your vehicle: title, registration, and any lien paperwork, if applicable. Make sure to bring all your sets of car keys as well and empty your vehicle of all your personal possessions. Then, we'll inspect your vehicle to make sure you are getting the most out of it.
Our auto dealership in Greensburg, PA has an impressive inventory of used vehicles of all makes and models, so whatever you drive, we encourage you to bring it by our dealership. We'd love to give you top dollar for your trade-in!