What is a Body Shop?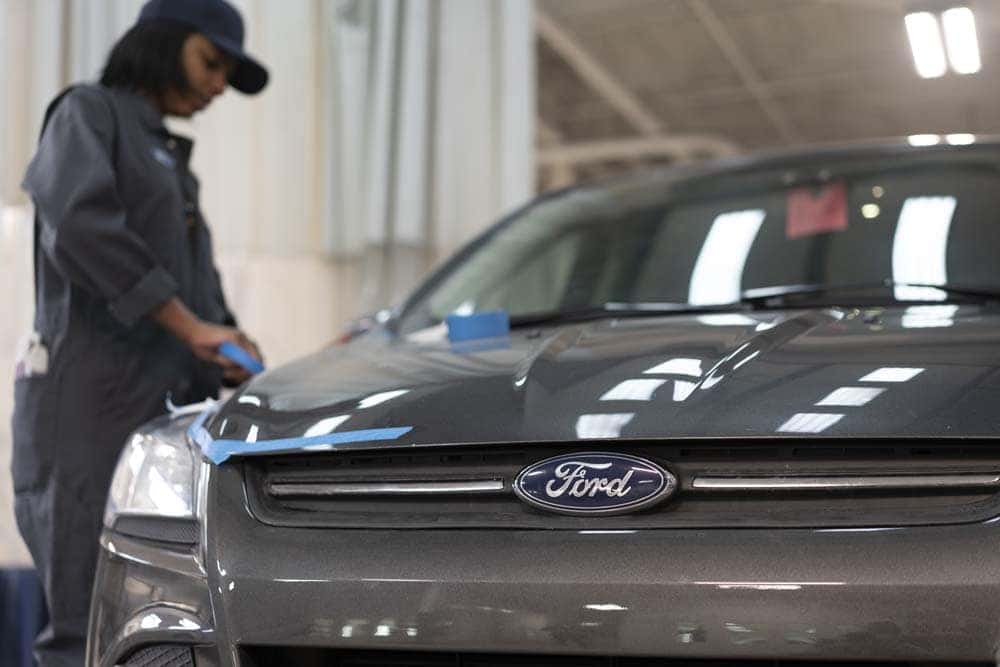 When your vehicle isn't working the way it should, it's customary to bring it to our auto service center at Hillview Motors. However, there are instances when it's better to utilize our auto body shop. So, just when is that exactly?
When Do You Use an Auto Body Shop?
More often than not, this is where you will go if you were involved in an auto accident. An auto body shop is best when you are dealing with damage to the body or framework of your car. We can repair anything from your body panels to your bumpers.
It's also best when you need to repair or replace your windshield or windows. A body shop can even restore paint damage and perform paintless dent repair to get your vehicle back in a like-new condition.
When Do You Use a Service Center?
An auto service center deals with the inner workings of your vehicle. This is where you go when you have issues with your vehicles systems or anything under the hood. A service center also performs your routine maintenance including oil changes, tire rotations, and fluid replenishments.
Why Use Hillview Motors?
We encourage everyone visit Hillview Motors when you have been involved in an accident. We offer free appraisals for your damage and they are completed in less than 30 minutes.
We work with all insurance companies to help make your claim process as simple as possible. With over 60 years in business, our auto body shop has all the knowledge and experience you need to get your car working like new in no time.
Whether you need auto body work or auto service near Greensburg, PA, our team is ready to help at Hillview Motors. Reach out to us today to schedule an appointment or just stop on by. Let's get you taken care of!